About This Book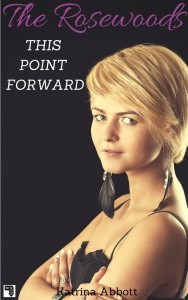 Emmeline Somerville is the resident philanthropist at The Rosewood Academy for Academic Excellence. She cares deeply about human rights, animals, the planet and most of all, her friends at Rosewood. But sometimes caring so much about other people means the one person you should care about most—yourself—gets overlooked. Now that her former boyfriend Dave is with her roommate Brooklyn, Emmie tries to move forward, but it's hard because maybe she wasn't completely over Dave and perhaps she isn't completely okay with him and Brooklyn dating. Or maybe the worst part is being left behind.
To add to Emmie's troubles, in a moment of panic, she's made an accusation against a member of the community—a troubled boy with a mysterious past—and now she must face the consequences of her split-second decision. Consequences she never could have seen coming. Consequences that will change both of their lives forever.
And then there's Rob, Brooklyn's older brother and the new handyman working on campus at Rosewood. He's gorgeous and funny and shares Emmie's love for movies. Sort of. What at first seemed like a fun way to pass time starts to turn into more than either of them bargained for. And when the Christmas holidays arrive, Emmie has to say goodbye to her friends and Rob to face the holidays on her own.