About This Book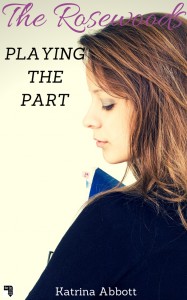 Kaylee Bennett has never felt like she really fit in at The Rosewood Academy for Academic Excellence, but this year she feels even more like an outsider. Life has done a one-eighty for Kaylee and as she returns to the posh school for girls, she can't bring herself to tell her secret to her friends and definitely not her long term crush, Phillip Carson. Not that Kaylee could ever imagine he would be attracted to a quiet bookworm like her anyway. But then there's Declan Ryan, the gorgeous exchange student who seems to be interested, until Kaylee finds out his secret and why he might actually be into her, and it has nothing to do with her charm or love of English literature.
To complicate matters, Kaylee gets stuck running the school's production of Romeo and Juliet, directing both Declan and Phillip with the help of Rosewood's sexy first year teacher, Mr. Stratton—as if the Westwood boys weren't enough of a distraction!
Determined to stay away from Declan and make things work with Phillip, Kaylee isolates herself from her friends and hides out in the house of cards she's built to protect herself, but how long will it stay standing?