About This Book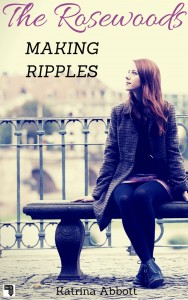 Since Thanksgiving, life has gotten very complicated for Brooklyn Prescott. After being whisked away from Rosewood because of a threat on her life by terrorists—the bad guys her father is working hard to eradicate—she finds herself back in London. Now she has no friends, no boyfriend and is basically under house arrest courtesy of her father. But he's just trying to keep her safe now that the unforgiving press splashed her picture all over the tabloids after seeing her with the famous Declan, known as 'the Dashing Duke.'
Brooklyn has gone from being on the cusp of having it all to having the life of a hermit.
Trying to make the best of things, she uses her Christmas gift from her parents—a Moleskine notebook—to start writing, and even finds an intriguing subject to write about: the strange man who sits outside her window for hours at a time. As she creates his fictional story in her room at night, she starts to discover the real one by day. But as life begins to imitate art (or is it the other way around?), Brooklyn realizes she is in way too deep with this guy.
And what about the boys she left back at Rosewood? Will she ever see them again? More importantly, will they ever be able to forgive her for what she did?