About This Book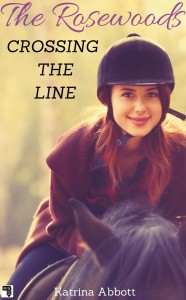 The school year is winding down at The Rosewood Academy for Academic Excellence, but Brooklyn Prescott is nowhere near ready to leave her friends behind to go home for the summer. Also, there's that unfinished business with Brady–she can't leave for the summer with how things are between them now. But how is she supposed to get through to him when he won't even talk to her to let her explain? Not to mention that he's moved on and found someone else, a mystery girl that no one knows. The best Brooklyn can do is try to put it all behind her and move on. At least she knows that when she's ready, there's someone in the wings waiting for her, someone who makes her laugh and wants to spend time with her. He may not be Mr. Right, but as Brooklyn's friends tell her, maybe the distraction of Mr. Right Now is just what she needs.
And then there's her writing project with Celia that will hopefully help get her mind off her mess of a love life. Maybe creating a book boyfriend will help her get over the real one that got away. Can she make it through the rest of the year without getting her heart broken again?
Crossing the Line is the tenth installment of The Rosewoods, an exciting Young Adult series for readers who love fun, flirty love stories.