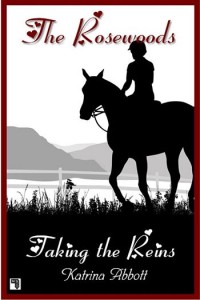 From now through June 10th, you can pick up Taking the Reins, book 1 of The Rosewoods, for only 99 cents! This price is available through the following retailers:
A fun and flirty story about blossoming friendships and romance, Taking the Reins makes a great gift for any YA fan! Did you know you can send a gift right through Amazon? Just click on the yellow "Give as a Gift" button on the right, under the "Buy Now" button.
Check out the reviews on Amazon and Goodreads to learn more about this series, and what other readers have to say about it! I hope you love it as much as they do.