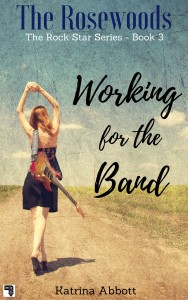 So I was tooling around my site while procrastinating taking the tree down. It was late, like really late, and I knew should go to bed because no good writing (for me, at least) comes from being overtired, but there was something about that late night stillness that kept me up. Anyway, it was then that I realized how neglectful of my blog that I've been. Like, really neglectful.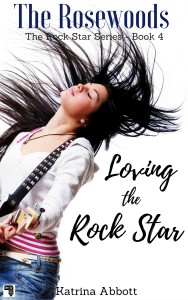 So, obviously yes, if you've been waiting on a new post, Working for the Band is out and has been for some time. I've been working hard on Loving the Rock Star, which will be out in March (though available for pre-order now). I'm thinking that one will wrap up the Rock Star series and then I need a rest. Life has been busy and weird and stressful, so I'm going to regroup and figure out what to write next.
But until then, I'd better get back to writing. Oh and by the way, if you've been missing Brooklyn and the gang from the first Rosewoods series, they have surprised me by deciding they want cameos, so… That's all I'm saying for now, but I hope you love what I have in store. It's been fun, if a little chaotic, putting all these characters together.