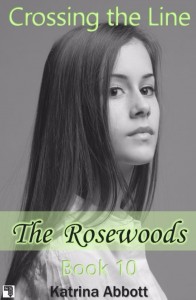 We're getting close to the release of Crossing the Line, book 10 of The Rosewoods, and the final Brooklyn book. While I'm sad to be wrapping up Brooklyn's story, I'm excited to start a new chapter of The Rosewoods. The next series will feature new characters, including some smart, fun, and fierce girls and a brand new set of potential book boyfriends!
But first, we can't leave Brooklyn hanging!
You can pre-order Crossing the Line right now, before its release on April 14, 2016, at:
You can read an excerpt from the book here, and don't forget to sign up for my newsletter for more news, freebies, excerpts, and other fun stuff!
xoxo
Kat