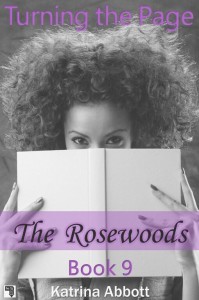 The Rosewoods continues with book 9: Turning the Page. This is Celia's story. Celia was tough to write because she was a mystery even to me until I started writing this book, but once I got to know her I came to really love her. For anyone who has ever struggled with school, fitting in, or digging deep to face challenges head-on, this book is for you.
You can pick it up at:
And you can also get a copy of the paperback right here if you prefer those!
I hope you love this book! Please let me know what you think by leaving a review wherever you purchase your copy — I adore reviews (as do most authors) and I love hearing what you think of each new Rosewoods chapter.
xoxo
Kat