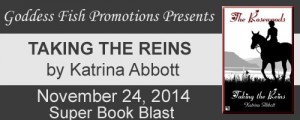 I'm really excited to participate in my first book blast blog tour, which is taking place today, Monday November 24th. I've always loved book blogs and book bloggers, and this just feels like such a perfect fit!
Please stop by the following blogs and show them some love – and you can also enter to win a $25 gift certificate to either Amazon or Barnes and Noble (your choice).
Coffee Books and Art
Unabridged Andra's
Our-Wolves-Den
Hope. Dreams. Life… Love
Bunny's Review
Beckstar Reviews
Paranormal Romance and Authors That Rock
3 Partners in Shopping, Nana, Mommy, and Sissy, Too!
MAD Hoydenish
Lisa Haselton's Reviews and Interviews
Writer Wonderland
Archaeolibrarian – I dig good books!
Books and Other Spells
Kerry Hearts YA
Margay Leah Justice
Bookgirl Knitting
Deal Sharing Aunt
The Pen and Muse Book Reviews
Welcome to My World of Dreams
It's Raining Books
Books in the Hall
Straight from the Library
Long and Short Reviews
Room With Books
Shooting Stars Reviews
Laurie's Thoughts and Reviews
My Tangled Skeins Book Reviews
Word Menagerie
CBY Book Club
The Enchanted Book
Nighttime Reading Center
Huge thanks to all of these GREAT blogs for participating in the tour, and special thanks also to Goddess Fish Promotions for setting it all up.
xoxo
Kat