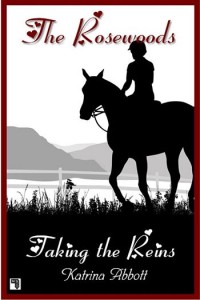 Good news! The first book in The Rosewoods series, Taking the Reins, is now available on Smashwords, and it's only 99 cents through June 10th! Click here to purchase the book through Smashwords.
With Smashwords you can get the book in numerous formats including epub, mobi, pdf, rtf, lrf, pdb, and txt. You can also preview the first 20% of the book before you commit to buy. And, if you've already read it, you can give it as a gift with the click of a button. (Plus, you can leave a review, which always warms my heart!)
More books in The Rosewoods are coming up, and I'm really excited about the next installment which I'm hoping to share with you soon! Visit this page to learn more about the books in the series so far, and purchase them from your favorite retailers.